Hangman v.1.0 - MOST WANTED LIST
Wsnoi lanceerde met de "Tycoon Newspaper Hangman" haar eerste puzzel voor de games-pagina.
Dit klassieke Galgje-spel bevatte voorheen een waanzinnige woordenschat van diverse categorieën zoals kreten uit de Tycoon Newspaper en onbestaande beroepen. Daarnaast was er een scorelijst gekoppeld aan deze game, wat enige competitie mogelijk maakte. Afhankelijk van de door jou behaalde punten werd je een beruchter crimineel en werd je toegevoegd aan de Most Wanted List. Je kon een kruimeldief zijn, een zware jongen of een misschien wel een top-crimineel...
Traditioneel Hangman werkte zo:
Je drukte op de 'Categorieën'-knop om naar het categorie-overzicht te gaan. Daar kon je uit verschillende categorieën kiezen waarin je een Galgje-spel kon spelen. Het zo snel mogelijk raden van de woorden en zinnen met een minimaal aan fouten leverde de hoogste scores op. Maar had iemand de zin of het woord al eerder geraden met een betere score, dan kreeg je niets. Je kon ook spelen met de 'Willekeurig'-knop. Dan bleef je continu een nieuw categorie aangeboden krijgen. br> Alle woorden tezamen vordmen jouw buit. Hiermee kon je jezelf een echte bandiet wanen en kwam je misschien wel hieronder op de Most Wanted List terecht.
De lijst bestond steeds uit de 25 'slechtste' criminelen. Het spel is lange tijd een groot succes geweest tot het spel in 2020 door de verouderde techniek van het spel stop moest worden gezet.
---
LET OP: De hangmanspellen worden sinds 2020 niet meer ondersteund. Zowel Herrezen van de Galg als Traditionele Hangman zijn niet meer speelbaar en zijn daarom inmiddels gearchiveerd.



---
| | | |
| --- | --- | --- |
| Totaal aantal woorden: 52316 | Totaal aantal geraden woorden: 44897 | Totaal aantal ongeraden woorden: 7419 |
| | | | | | | | |
| --- | --- | --- | --- | --- | --- | --- | --- |
| 1 | Godfather | BoB | Laatste woord FRANCESCO | Op 2019-12-31 10:08:59 | $ 18073.000,- | | |
| 2 | Topcrimineel | PiCo | Laatste woord | Op 0000-00-00 00:00:00 | $ 7506.000,- | | |
| 3 | Maffiabaas | JvBiesheuvel | Laatste woord | Op 0000-00-00 00:00:00 | $ 3753.000,- | | |
| 4 | Terrorist | angel | Laatste woord | Op 0000-00-00 00:00:00 | $ 1865.000,- | | |
| 5 | Huurmoordenaar | Laika | Laatste woord | Op 0000-00-00 00:00:00 | $ 1451.000,- | | |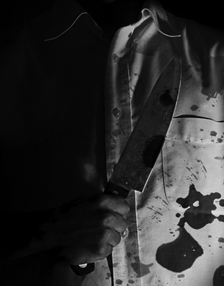 Huurmoordenaar Laika
$ 1451,000.-
BEHAALDE MEDAILLES
| | | |
| --- | --- | --- |
| | Medaillenaam | Mijlpaal |